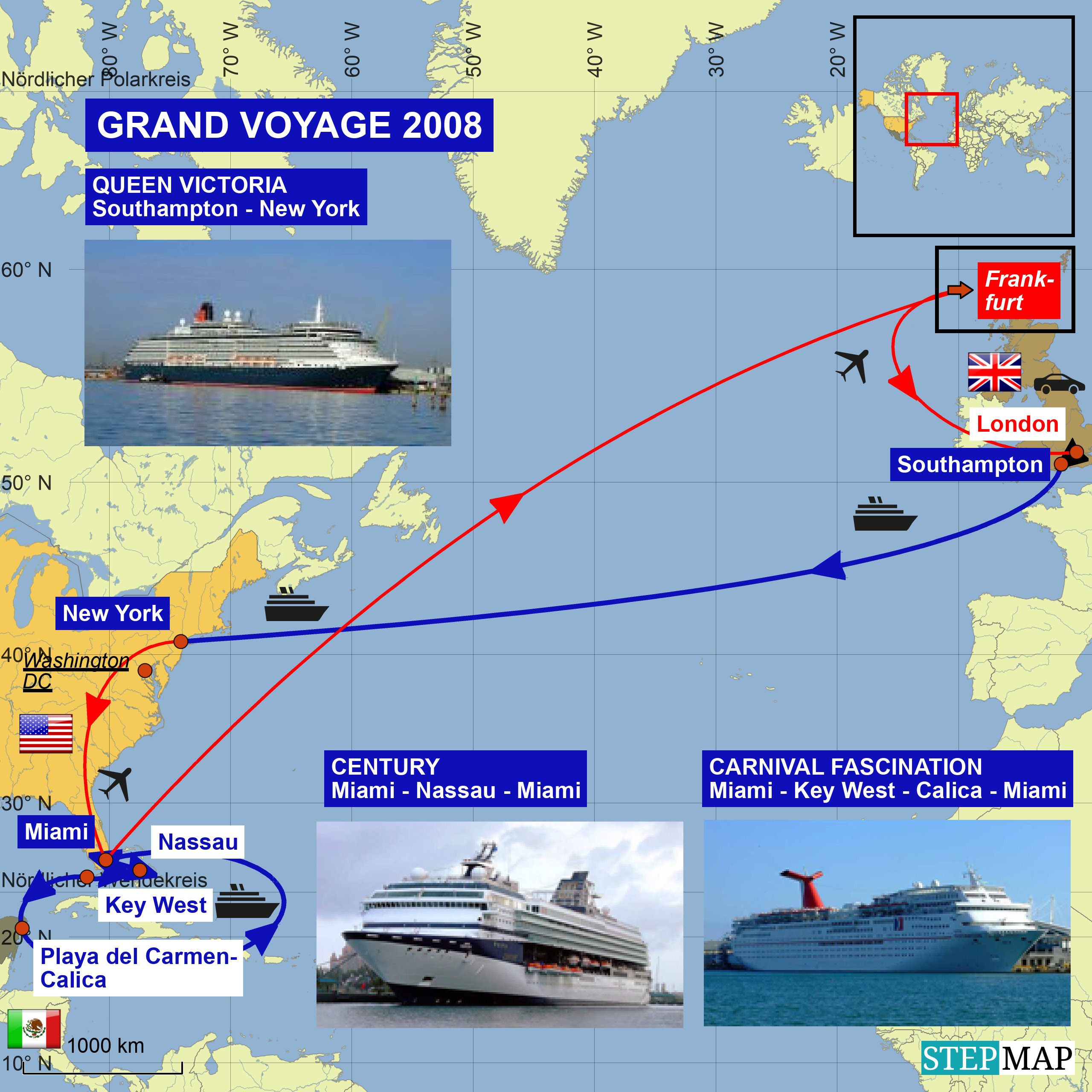 Sorry - but my first blogs were only published in German. Therefore please use a translator service like with Google to get a rough idea what I wrote then. Thanks for understanding.

Am 19.01.2008 geben sich in Miami die Ehre...
CENTURY
LIBERTY OF THE SEAS
CARNIVAL FREEDOM
CARNIVAL TRIUMPH
CARNIVAL IMAGINATION
NORWEGIAN SUN
AZAMARA QUEST
Schade bloß, dass die Schokoladenseite der Schiffe Richtung Norden liegt, daher ist fast immer Gegenlicht oder Schatten...
Ich melde mich dann nach der Einschiffung wieder.
Gruß
HeinBloed