Scroll down for English version.

Eine Woche nach der telefonischen zugesagten und nicht-erfolgten Rücküberweisung der Anzahlung, bin ich doch nochmals eine Stunde gefahren, um das Reisebüro aufzusuchen.
Von außen wirkte alles ziemlich dunkel, so dass ich schon dachte, dass ich vergeblich persönlich erschienen bin.
Innen war nur eine Mitarbeiterin da - diejenige, die mich damals nicht reingelassen hat... Ich komme mir vor, wie bei "12 Uhr mittags". Aber zu meinem großen Erstaunen: es lief alles sehr friedlich, sehr nett und vor allem sehr freundlich ab. Kaum zu glauben, dass es auch anders geht: "Yes, we can!".
Eine Rückbuchung auf die Kreditkarte war nicht möglich. Die Mitarbeiterin hat mir jedoch zugesagt, dass am nächsten Tag meine Anzahlung rücküberwiesen wird.
Nun war noch die offene Rechnung für meine Mitreisenden. Im Computer fand sich keine Anzahlung. Die Nachforschungen haben dann ergeben: hier wurde die Kreditkarte direkt an RCI in Frankfurt gemeldet und RCI hat eine entsprechende Anzahlung eingezogen. In Frankfurt hat man auch bestätigt, dass auch bereits Zuzahlrestaurants und Ausflüge beglichen sind und nicht mehr Gegenstand der Restforderung sind.
Die Restforderung erschien plausibel. Obwohl die Kreditkartendaten zwar bei RCI nicht gespeichert werden, hatte man aber beim Reisebüro für die Wiedervorlage am 10.12.2009 (= sechs Wochen vor dem ursprünglichen Termin am 25.01.2010) die Daten gespeichert. Also wurde wohl vergessen im Rahmen der Umbuchung vom 25. auf 04.01.2010 die Termine für die Wiedervorlage neu zu setzen. Dann wäre vermutlich mal alles den "sozialistischen Gang" gegangen und die Rechnung wäre fristgerecht nachgereicht worden usw.. Es ist wirklich schade, wenn der Inhaber angesprochen wird, dass etwas fällig wird und dann nichts passiert. Hier dürfte jetzt nichts mehr anbrennen. Aber leider habe ich keine Lust mehr, das nächste Mal mich hier wieder zu ärgern. Ein Zwischenbescheid, ein Blick in den Vorgang, eine Mitteilung über die aktuelle Sachlage: und der ganze Ärger wäre erspart geblieben. Schade, dass nun die OASIS OF THE SEAS und 100 andere Gäste auf der CELEBRITY EQUINOX wichtiger sind...
Meine Unterlagen sind nochmals beim Reisebüro eingetroffen, obwohl ich sie schon in Frankfurt bekommen habe. Daher frage ich nach Gepäckanhängern. Aber auch in diesen Unterlagen gibt es keine. Die Mitarbeiterin rückt neutrale von RCI heraus, die ich mir dann selbst beschrifte.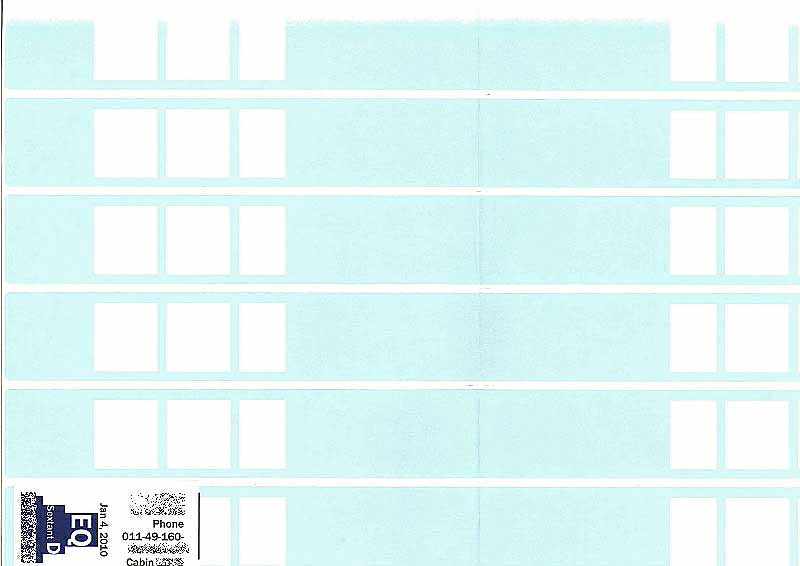 Echt schade, wenn so ein "Yes, we can!" kommt, wenn eigentlich alles schon zu spät ist.

One week after the verbally agreed but not-effected remittance of my deposit I went personally an hour to the travel agent.

From the outside everything appeared very dark so I thought I made the way for nothing as it was closed.

Inside there only one agent - the agent who did not let me in the last time... I felt like in the movie "High noon". But it was a nice surprise: it went very peaceful, very nice and especially very friendly. I could not believe that another way was possible like "Yes, we can!".

A return booking to my credit card was not possible. But the agent promised me to arrange a remittance for the next day.

Now we had to deal with the open bill for my travelmates. In the computer there was no deposit. Our research brought it: here RCI charged directly the credit card as they got the credit card details. Frankfurt confirmed that alternative dining and shore excursions were directly charged as well and so no part of the open balance.

The open balance looked logical to me. Although credit card details were not recorded with RCI Frankfurt our travel agent recorded it for an follow-up on December 10, 2009 (= six weeks ahead of our original booking for January 25, 2010). But when we rebooked from January 25, 2010 to 4 they obviously forgot to shift the follow-up-date three weeks ahead. Then it would might went the "Socialist way" (expression in former East-Germany for bureaucracy) and the final bill would have arrived with us right on time. It's a shame if you called the owner, attracted his attention to the final due and nothing happened. I think that's fine for now. But I dislike to make the same angry experience one more time. An intermeditate message, a view to the records, a final message on the current situation: we could save a lot of anger and energy. It's a shame that OASIS OF THE SEAS and 100 other guests on CELEBRITY EQUINOX are more important...

My documents arrived once again with my travel agent although I got them already in Frankfurt. That's why I asked for baggage tags. But here with the new documents there were no baggage tags either. The agent gave me neutral RCI-baggage tags which I had to edit by myself.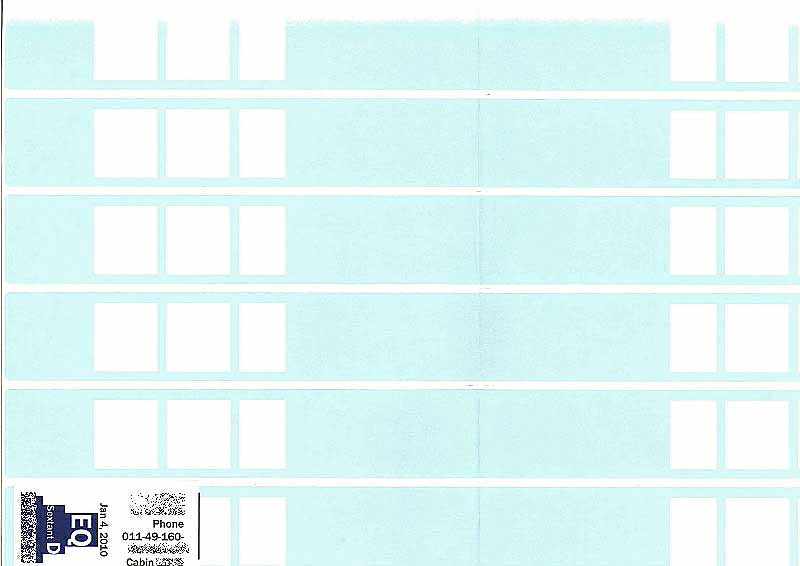 I really do not understand why a "Yes, we can!" came when the battle was lost.